Ecocleo® provides Customer Service in 5 languages
Customer service is our priority as it impacts directly our reputation. In today's competitive market, customers have high expectations when it comes to dedicated client service. They expect fast, friendly, and efficient support that meets their needs and resolves any issues they may have. Therefore, we consistently provide excellent customer service to gain a competitive advantage and increase customer retention.
We also appreciate that our team helps to identify areas for improvement in our products or services. By listening to customer feedback and addressing their concerns, we can make necessary changes that lead to increased customer satisfaction.
At Ecocleo® we do steadily improve the interaction with clients by training our staff and increasing their skills and knowledge. We want carefully listen to customer feedback, encourage clients to provide input, and take the time to listen to their concerns. By being responsive, our customers appreciate quick and efficient service. We put our attention to ensuring that any issues are resolved in a timely manner. Customers appreciate personalized service. Therefore, Ecocleo® customer service tries to address customers by their name and take the time to understand their needs and preferences.
By implementing these strategies, we could significantly improve our customer service and ultimately, the customers' satisfaction.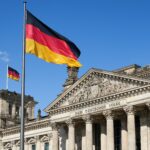 Europe is a diverse continent with many different languages spoken throughout. We focus on our clients willing to communicate in their native languages and extend our customer service to 5 languages including English, German, Spanish, Italian & Polish.
If you need any assistance, please do not hesitate to contact us in your preferred language.
We are looking forward to hearing from you.
Your Ecocleo-team