Reliable logistics at Ecocleo®. Order, process & delivery for B2B clients.
Logistics is one of the most important aspects of any business cooperation in the FMCG industry. Similarly for us at Ecocleo®. A major part of our business is the transportation of goods from our central warehouse to the clients' destinations. The main question is how to manage it fast & reliably. How we optimized it? Let us present the insights in the following article.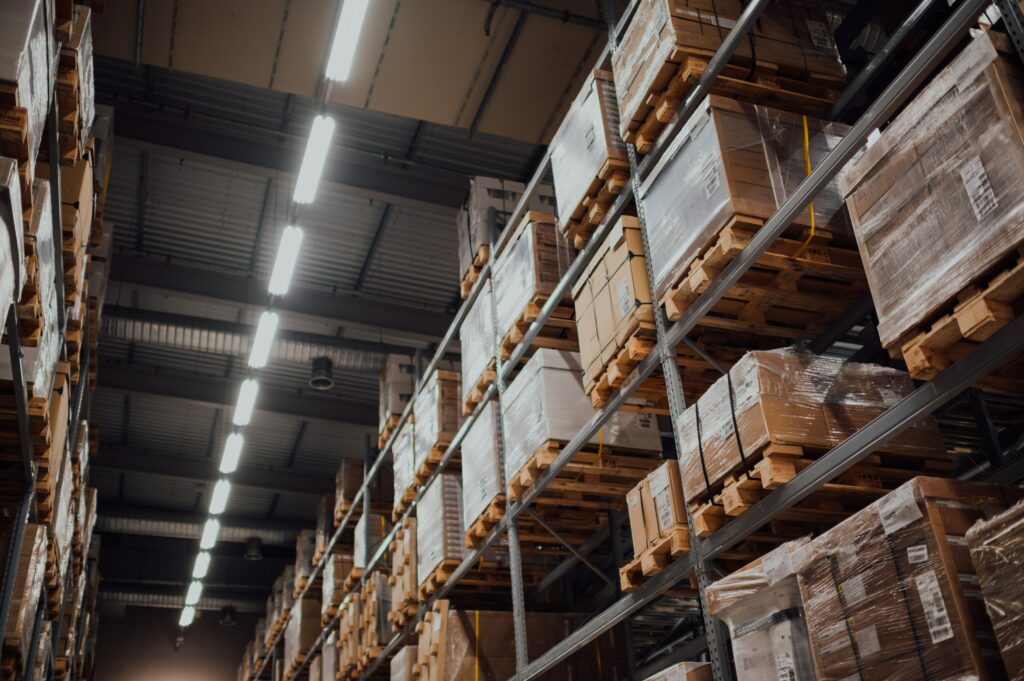 In today's fast-paced world, customers expect a seamless and efficient supply chain that ensures the availability of products followed by fast and reliable delivery.
Availability of Products
People are always on the go and are looking for convenient ways to enjoy their meals. Takeaway packaging allows them to do just that, by providing a quick and easy way to transport food from the restaurant or cafe to their home, office, or on the go.
In order to meet customer demand, we need to have the right products in stock at the right time. This requires a well-organized and efficient supply chain that ensures products are sourced, manufactured, and distributed in a timely manner. A significant part of Ecocleo®'s job is planning & forecasting. Over the years we managed to predict the numbers accurately. Our forecast is crucial for indicating which products must be produced in which quantities. We distinguish long-term (1 year) and short-term (3 months) forecasts.
With the rise of e-commerce, customers now expect to be able to purchase products online and have them delivered to their doorstep within a few days. As a lot of our clients are dealing in e-commerce, we must consider it in our planning. If we cannot meet these expectations, we would risk losing customers to competitors who can. In addition, B2B customers are more likely to purchase from businesses that have a wide range of products available, so having a reliable logistics system that ensures product availability Ecocleo® can help businesses to attract and retain their customers.
Fast and Reliable Delivery
Once a customer has made a purchase from us, the next step is fast and reliable delivery. Customers expect their orders to arrive on time and in good condition. Our reliable logistics system can ensure that orders are processed and dispatched quickly and that the delivery process is as smooth as possible.
Fast and reliable delivery helps us to improve customer satisfaction, as it reduces the risk of delayed or damaged deliveries. In addition, we observe how this builds trust between us and and our customers. Ecocleo®'s clients know that they can rely on the business to deliver their orders in a timely and efficient manner.
Cost Savings with logistic system
A newly implemented logistic system helps our logistics department by streamlining the supply chain. Thanks to it we can reduce the time and resources required to manage inventory and handle orders. This helps to reduce the cost of carrying inventory and improve overall efficiency. In addition, a reliable logistics system helps us to reduce the cost of managing product preparation & shipments. This is helping a lot in daily business. We are glad to hear more positive feedback from our clients about fast & reliable deliveries.
There would be no success at Ecocleo without reliable logistics. It is truly a critical component of Ecocleo® that in fact, leverage product sells. It ensures that products are available when customers want them and that they are delivered quickly and efficiently. Despite the implementations in the logistics field, we will work together further on improving customer satisfaction, reducing costs, and gaining a competitive advantage.
If you are interested in experiencing our friendly customer service & reliable delivery, Please do not hesitate to contact us.