How Christmas markets can help in creating a more sustainable environment for Christmas?
Christmas markets then and now
The history of Christmas markets goes back centuries. The first place in Europe which initiated this tradition was Dresden's Striezelmarkt, held in 1434. Throughout the years Christmas Markets have spread around the world and gained popularity. Nowadays, many countries have their own Christmas Market traditions and each specializes in different food, decor, gifts, or attractions. Despite the differences, the Christmas spirit is present everywhere, so it has become an inseparable part of the Holiday season. Everyone goes around visiting their local town's Christmas markets to discover its offer and buying handmade products produced by local artists, eating freshly made food, and drinking warming beverages.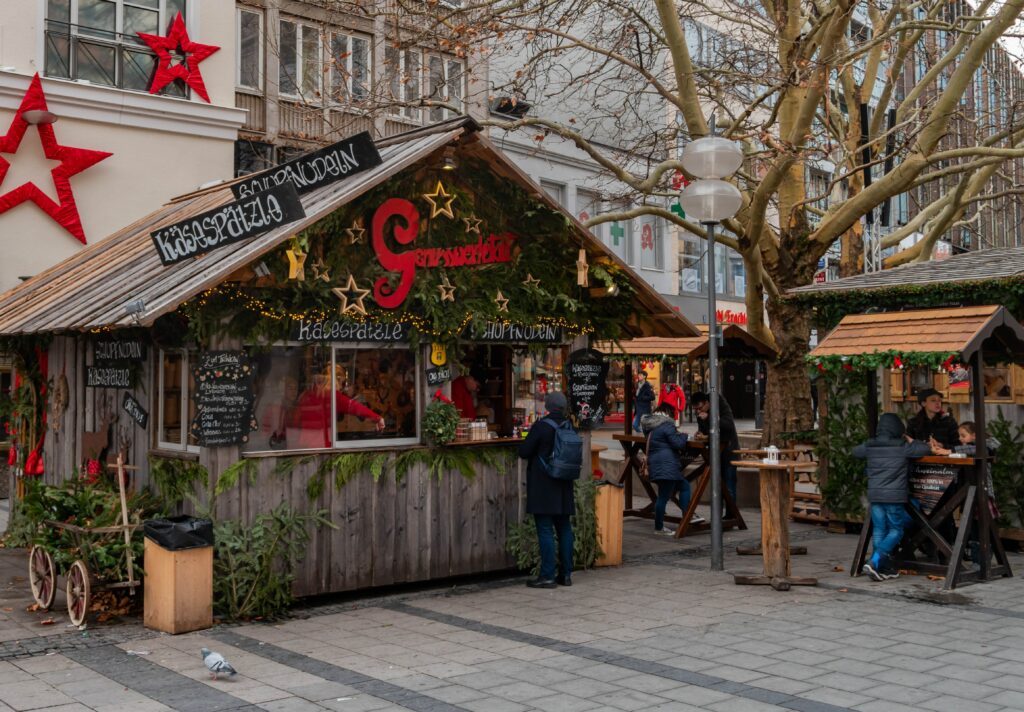 What can we find at a Christmas market?
Markets around the world are different and have various attractions for their visitors. But what are the Christmas markets essentials? Going through the aisle first thing we can notice is the handmade products like jewelry, Christmas decoration, and little gifts made by local artisans. But this is not all, the second thing that catches your eye is the food stands. There are dozens of gourmet stalls offering everything from traditional German sausages to Polish dumplings and other local delicacies. The menu also includes many kinds of desserts and other sweet treats.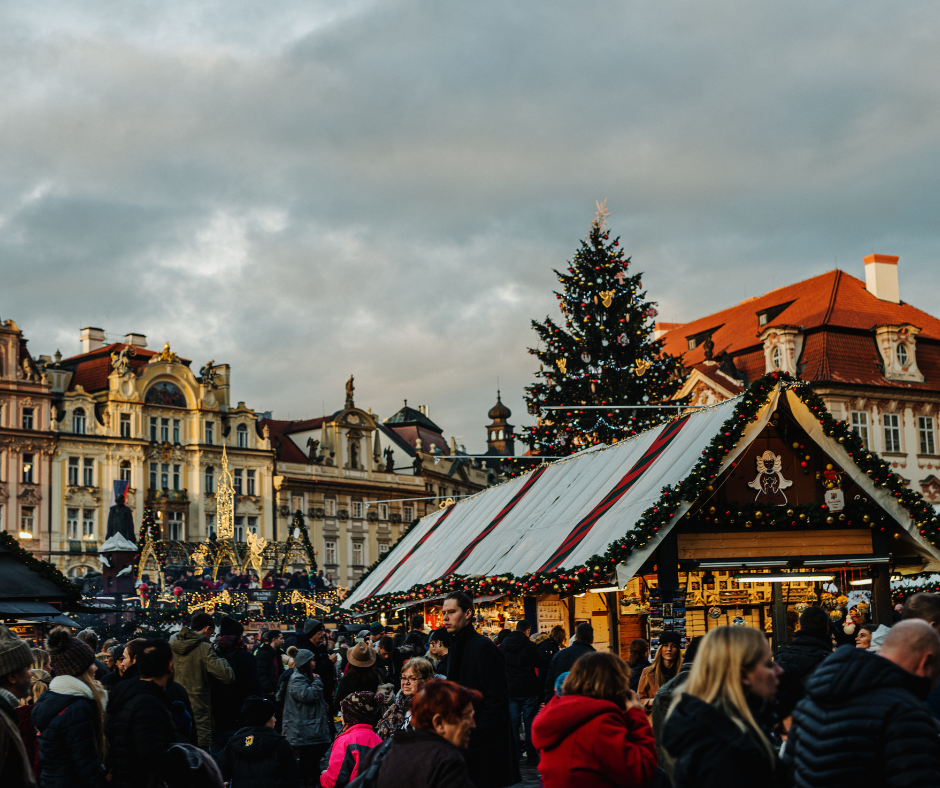 Why are Christmas markets sustainable?
Apart from creating a great holiday atmosphere and delicious food, Christmas Markets are also a great way to create a more sustainable environment for Christmas. There are many ways to make your Christmas more eco-friendly, and one of the easiest is by choosing products from local markets.
Christmas markets are becoming increasingly popular, and they make a great alternative to the commercialization of Christmas. The market is usually held in the center of town, and it allows you to meet local people who will be selling their wares directly from their homes or businesses. This helps reduce the environmental impact of transporting goods from faraway places. The Christmas Market also promotes local industry, which helps create jobs in your area. It also helps support small businesses that may not have been able to compete with large corporations on price or brand recognition alone.
Even Christmas food stands have a big positive impact on the environment. Nowadays with the eco-friendly movement, the awareness of how plastic is impacting our world negatively is rising, and many if not most of the food stands have moved away from plastic tableware towards eco-friendly biodegradable plates, forks, knives, and straws. If you are preparing your food stand for the upcoming Christmas market and are looking for some great alternatives you can check out our suggestions below.
1- ECOCLEO® Eco Kleine PAPPTELLER Einweg | Rund 15 cm | Kleine Teller Einweg ideal für Grill, Geburtstag und Party | 100 Stück | Einwegteller aus Pappe biologisch abbaubar | EU Made | Farbe Braun : Amazon.de: Küche, Haushalt & Wohnen
2- ECOCLEO® Eco Einweg Besteck | 200 Stück Set | Lebensmittelecht aus Birkenholz | 100 Gabeln & 100 Messer | Holzbesteck Ideal für Grillen, Geburtstag und Party | EU Made : Amazon.de: Sonstiges
3- ECOCLEO® Eco Speise Box mit Deckel | Größe XL 1600ml | MEGA PACK 200 Stk. | Lunchbox Food Container Take Away Box | Pappschachteln mit Deckel | Salatbox To Go | Kuchen Transportbox Pappe